Autumn's finally arrived and is the season in fashion where the cosy jumpers and comfortable leggings come out of hibernation and creep into our wardrobes.
To prepare for the new fashion season I decided to find some Autumnal clothing that's both cosy and cute to hopefully help some of you guys out who are struggling to find some items to freshly update your wardrobe this autumn season.
I couldn't not include something burgundy when it comes so autumnal fashion as that is clearly the Autumn staple colour and has been for a while now.
So I decided to include this super cute burgundy corduroy skirt which is a perfect piece to add to the wardrobe. It is available in Topshop.
I was considering looking for a dungaree dress and when I spotted this on Boohoo I immediately fell in love, it's basic and simple but looks really cute with pretty much any top.
Although I think of dungarees being in fashion in any season just imagine them in Autumn when your baking cinnamon and ginger cookies with pumpkin scented candles burning in the back ground.
Okayyy, it may be burgundy again but who knows what the weather may be like or when you simply want to make a fashion statement?
-available on misguided.
This extremely cute distressed pink crop top is available on misguided.
Being completely honest I found it quite hard to find any jumpers that were't cropped but good thing they're in fashion (not so good if you experience Extremely cold weather during this season).
A lot of hughstreet fashion stores will most likely have some cropped jumpers in stock too but if these simply don't agree with your current weather situation then I would recommend getting a jumper dress.
These will keep you super snuggly as well as in fashion this Autumn.
Denim jackets
I would recommend getting a denim jacket if where you are the weather is starting to get cold after the summer season but still isn't quite cold enough to bring out a big fluffy winter coat.
Denim jackets go with a lot of different clothes and should hopefully keep you just the right temperature.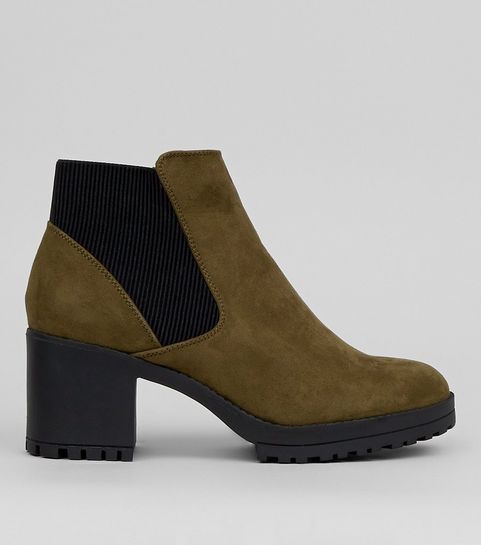 As the weather gets cooler so do the boots and New look have some really nice boots this autumn (that also come in burgundy if you don't already have enough).
Boots are one of my personal favourite type of shoe to wear as not only do they keep your feet enclosed and hidden from the freezing outside world but they also go with a lot of outfits, especially if they're black.